Quality construction|Honest service|Great value
Call us:
+1 (416) 824 6603
You are here

You are here:
Home > Concrete Finishing
Concrete Finishing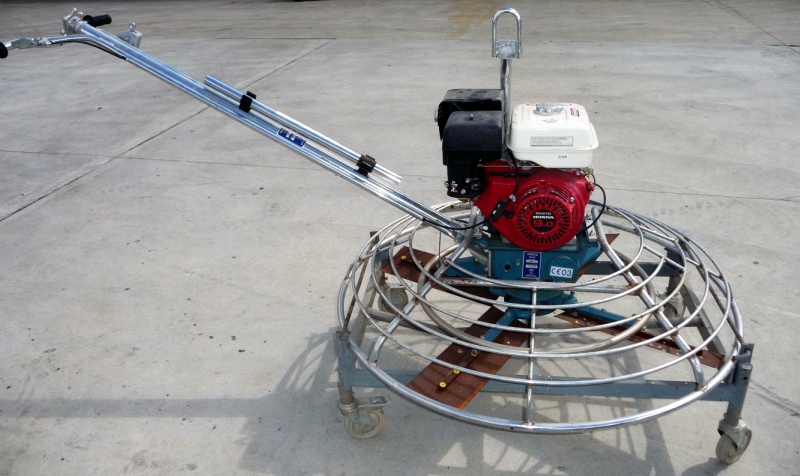 Finishing Concrete Using a Power Float Helicopter
A concrete float is a tool used to finish a concrete surface by making it smooth. A float is used after the surface has been made level using a screed. In addition to removing surface imperfections floating will compact the concrete as preparation for further steps.
Power float machines are fitted with circular pans to help smooth the concrete before metal blades are rotated over the surface adjusting the tilt to achieve a hardened surface. Before the concrete can be power floated it has to be left to harden, so a concrete installed in the morning cannot usually be power floated until late afternoon dependent on the mix and outside conditions. Power-floating produces a flat smooth dense finish.
Power floated concrete results in a hard wearing finished surface, suitable for high trafficked areas both foot and fork lift dependent on depth.

Min depths are 75mm bonded, 100mm un-bonded for foot traffic and designed between 150mm – 350mm dependant on loadings for trafficked areas.

Drying times for foot traffic are 24 hours, the concrete dries at approximately 1mm per day and should not be force dried.

These type of floors can be reinforced with mesh, plastic or steel fibres, dependant on use and loadings.

Power floated floors are hard wearing and require no further finishes, however, resins, polishing and screeds can all be applied to the surface.